A shopping complex that offers fun for the entire family.
Sunnyside Mall Kokura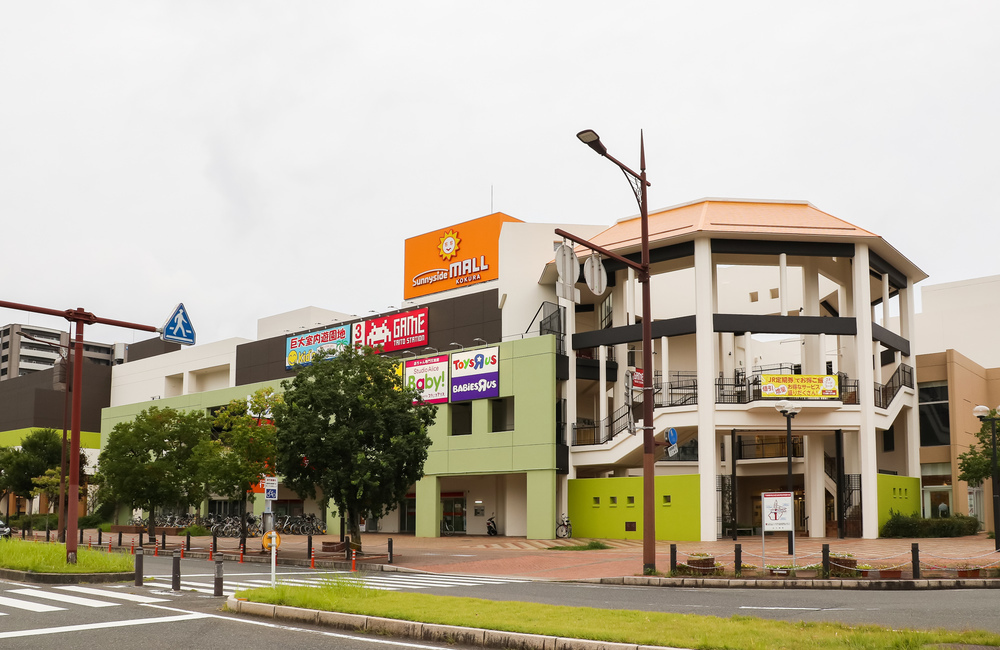 Sunnyside Mall Kokura is a large shopping mall located in front of the south entrance of JR Shimosone Station. The mall hosts over 100 stores, including a Matsumoto Kiyoshi drugstore and a Daiso 100-yen shop. The 3rd floor features an indoor amusement park, where visitors can play for 15 minutes for only 100 yen, making Sunnyside Mall Kokura a perfect place to take the kids while you do some shopping!