Drive Excursion Plan
If you have already enjoyed the classic tourist spots in Kitakyushu, how about going for an excursion in a rent-a-car? Splendid landscapes, hot springs, and a historical walking tour. This plan is for those who want to fully enjoy the Kitakyushu area's charms!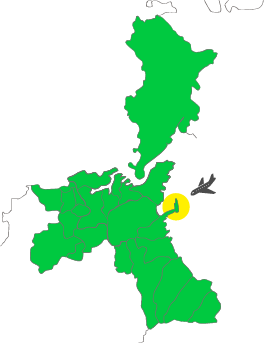 II. Plan to Enjoy Photogenic and Nightscape to the Full
From Kawatana Onsen,
let's go on a trip to
enjoy the landscape!
I. [Kawatana Onsen - Shimonoseki IC - Dan-no-ura PA]
About 50 minutes by car
Kanmon Bridge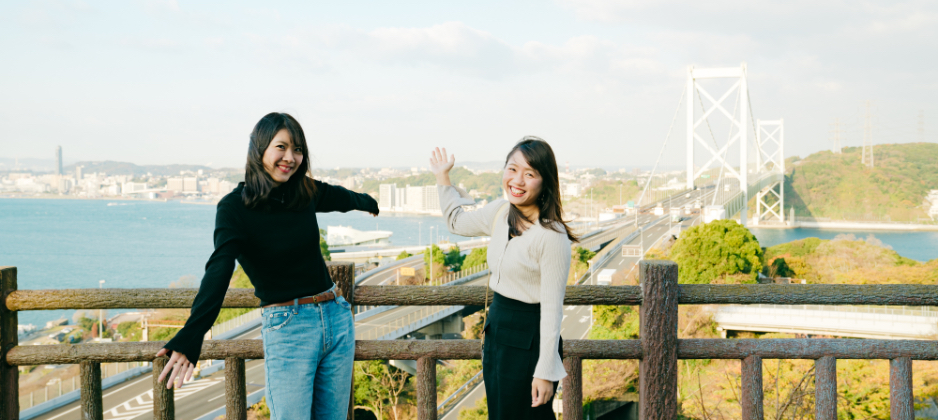 Symbol of the Kanmon Straits that ties Kyushu and Honshu
Kanmon Bridge lies between Kitakyushu City, Fukuoka and Shimonoseki City, Yamaguchi. The sight of the titanic suspension bridge (total length 1,068 m) that strides over the channel is impressive. The area is known as a photo spot with different impressions according to the time of day, such as sunset in the evening and illuminations at night.
| | |
| --- | --- |
| Address | Moji-ku, Kitakyushu-shi, Fukuoka |
I. About 15 minutes by car from Kanmon-kyo Bridge
Mojiko Retro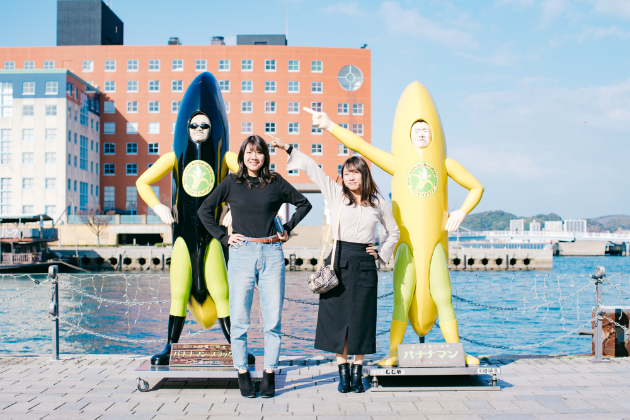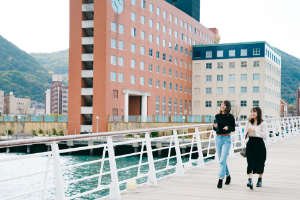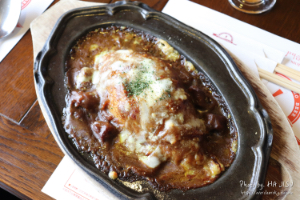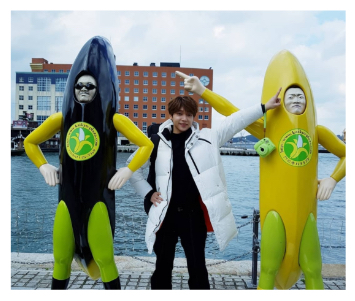 Popular Korean singer,
Jeong Sewoon visited
the site!
JEONG SEWOON Instagram
Bay area lined with vintage brick edifices
This is an area that once thrived as a trading port, lined with vintage Western-style buildings of the Meiji and Taisho Eras. You will find many tourist spots such as "Former Moji Mitsui Club" where Dr. Einstein stayed, and the largest "Hanebashi (draw bridge)" in Japan, which was selected as a sanctuary for lovers. Do savor the fragrant and perfectly browned Baked Curry, a local specialty.
I. About 50 minutes by car from Mojiko Retro
Mount Sarakura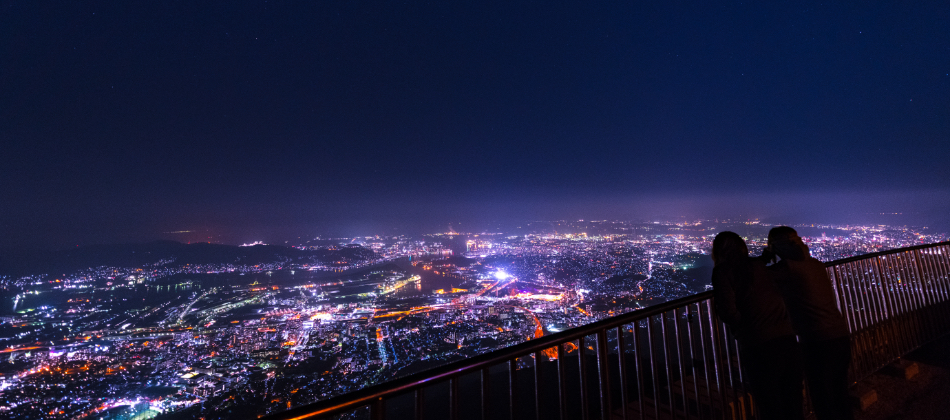 © 和-KAZU-(東京カメラ部)
The night view of 10 billion dollars, proudly presented by Kitakyushu
You reach the top of Mount Sarakura (altitude 622 m) by riding a cable car and slope car. From the observatory, you can look out over the cityscape of Kitakyushu including Dokai Bay and the industrial area; the nightscape is so gorgeous that it is recognized as one of "Three New Major Night Views of Japan" and "Lovers' sacred place". The place is brightly illuminated on Friday, Saturday, Sunday and public holidays, and is popular as a dating spot.
※ Friday night service starts from April 2019
I. About 25 minutes from Mount Sarakura by car
Kokura Tetsunabe Sohonten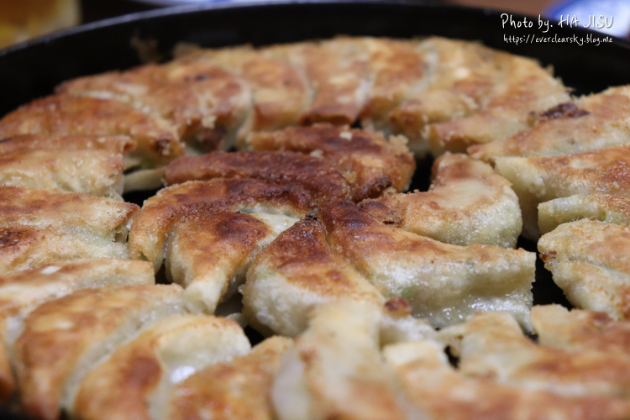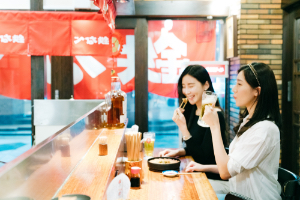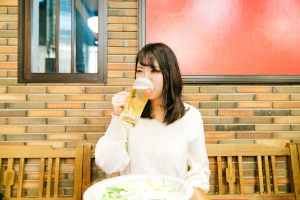 Crispy and piping hot; comfort food of Kitakyushu
If you are planning to enjoy Kokura's nightlife, we recommend tasting a local specialty. "Tetsunabe Gyoza" is unique to Kitakyushu, known as "the city of iron." It consists of golden-roasted crispy gyoza packed in an iron pot, and is synonymous with Kitakyushu cuisine. You will certainly sigh with contentment when you have piping hot gyoza with beer!
| | |
| --- | --- |
| Address | 2-3-12 Uo-machi, Kokurakita-ku, Kitakyushu-shi, Fukuoka, 802-0006 |
| TEL | 093-513-8033 |
| Business Hour | 11:00 - 24:00 (lunchtime 11:00 - 15:00) |
| Regular Holiday | None |
| URL | http://tetsunabe-g.com |
I. About 11 minutes by walk from Kokura Tetsunabe Sohonten
Kokura Castle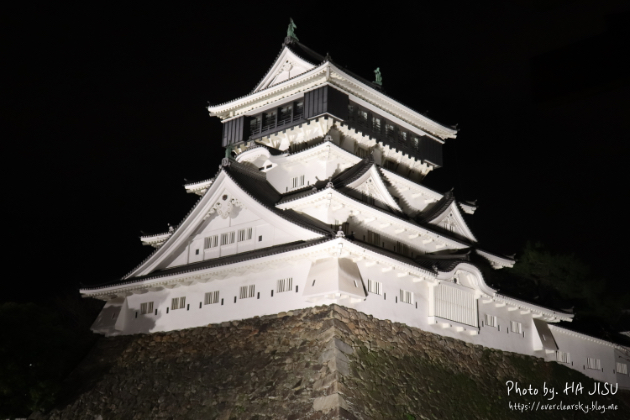 Photogenic! The famous castle lit up
"Kokura Castle" is a famous Japanese castle that was built in 1602. At night, this castle is magically illuminated, with its white ramparts and stone walls standing out. Its splendid appearance will make you feel as if you have been transported to back to medieval times. Do not miss a shot!
Stay in Kokura
The end of your journey also starts from Kitakyushu Airport
How did you like your short, three-day trip to Kitakyushu? There are numerous tourist spots other than those mentioned in the Kitakyushu area. Next time, please visit Kitakyushu to experience your own unique journey. You will surely make some great memories.